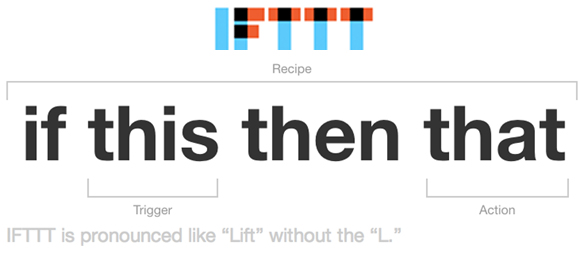 Feedly is my home base for reading but for publishing, I am all over the place. Lately I've been playing more with IFTTT (if this than that) and I not quite sure how I lived without it.
Sends me texts on Sunday nights to remind me to make calls to my family, get email when some one is selling blue mason jars in the area and it downloads pictures to my DropBox account whenever I am tagged on Facebook.
If you haven't tried it – what are you waiting for? If you have – what are your favorite recipes?