Today at F8  Facebook announced Timeline an upcoming change in the way your profile looks. Think digital scrapbook, complete with "cover photo" of your life or at least the story of your life so so far on Facebook.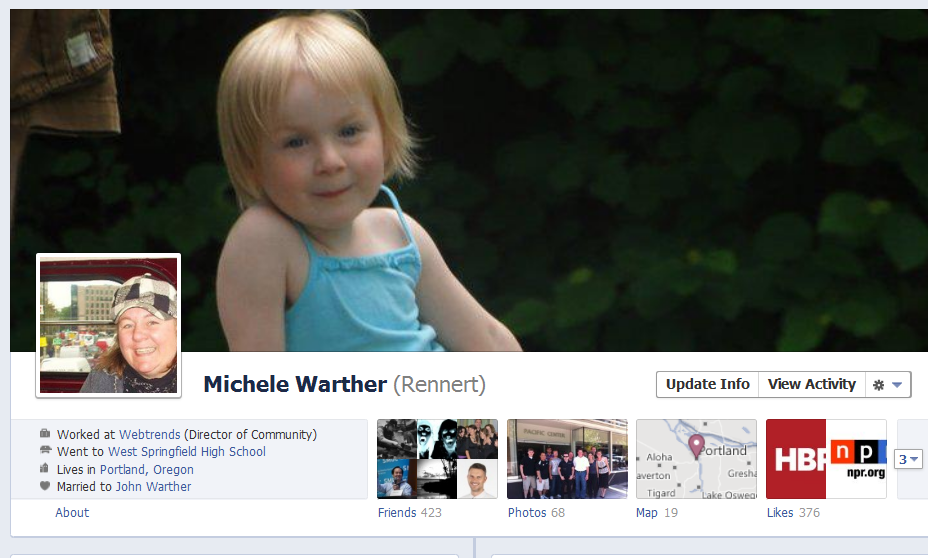 Right now it's just available for developers but if you're comfortable playing around try this how-to from TechCrunch and get it today. Here's the new features from the intro tour:
Cover – Your cover appears above your profile picture, and it's the first thing people see when they visit your timeline. I chose a picture of my daughter from a vacation earlier this year, you can change the cover separate from your profile pic and as often as you'd like.
Views -These are mostly familiar with the new addition of map which is a combination of check-in data and pictures with the category of life events, photos, entertainment, public places and restaurants.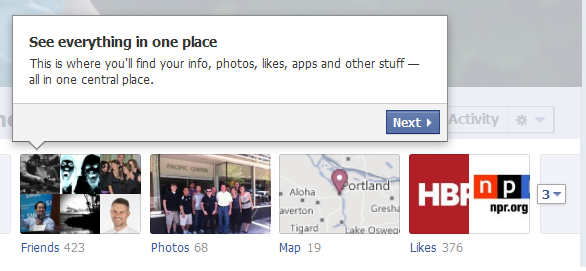 Map – The map feature plots check-in's and photos across the globe. Also include the new "life events" so you can tag yourself on your honeymoon or the first baby picture at the hospital. The suggest following the tour was to tag your life events, at initial launch I had 19 populated.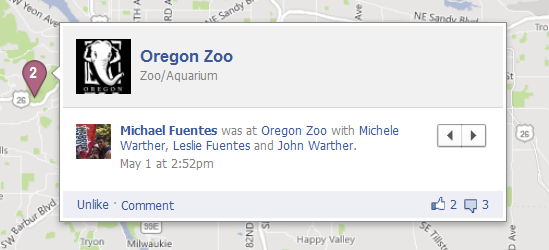 Activities -This is private to you and used for changing permissions for sharing. It's neat reminder of events/posts and you can view by year and month.

Stories – Enjoyed scrolling through this and feeling old as I saw some of my younger nieces and nephew "was born" events.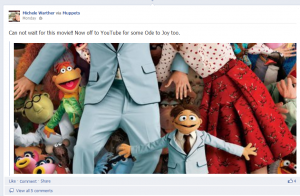 Star or Hide – You can go through each post and star to be featured or hide from your profile. Here's a featured post of a must see movie. Starring the post has it take up the entire width of the page but it's definitely not going to be missed.
So I took the leap and published the page (it was set to do it automatically 9/29) but during the developer release, only other developers will be able to see my new timeline. Everyone else will see my old profile.
I'll be interested to see both how users begin to do some creative things with the new profile as well as deciding whether or not to move older pictures into the timeline to fill it out. Personally I've got 14+ years of information on my blog but who knows I might move over some of the life events, but aren't I just recreating my site?
Can't wait to see when/if this is rolled out for businesses to use on pages and how that might look. What are you excited to see?