The past few weeks have been quite the whirlwind of activity. My FourSquare badges and points have been off the charts with visits to Hartford CT, Springfield MA, Brandon VT, Keene NH, Charlotte NC and Tamasee SC. This travel spree kicked off in Boston MA for the Enterprise 2.0 conference.
I was invited by Sameer Patel to speak with Kristin Hersant (StrongMail) on Why Supporting Customers is the New Marketing.  Our session featured the community efforts from each of our respective companies on how unified customer experience is imperative at every touch point – sales, marketing, customer service, innovation and more.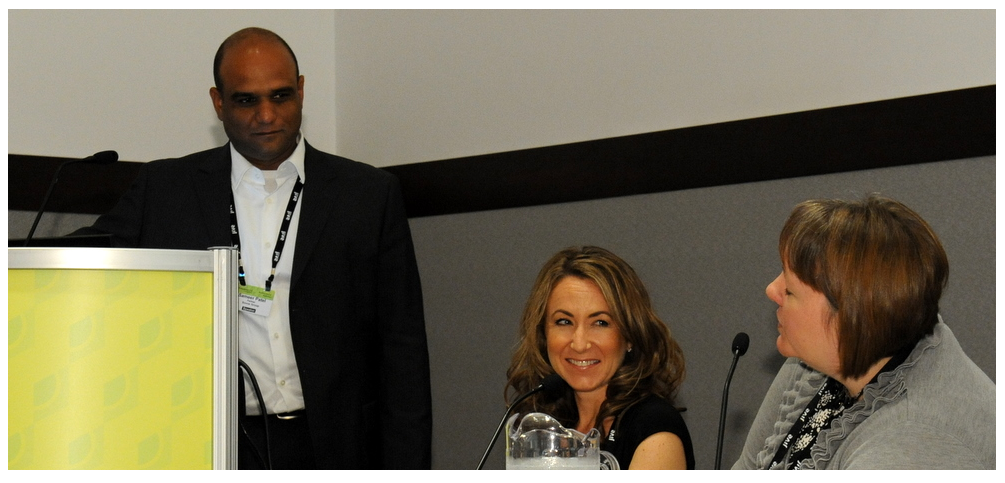 In today's networked economy, customers and prospects come armed with deep insight about your products and service levels well before they are ready to buy. Whether engaging with buyers who have similar interests on Twitter, or perusing third party or branded communities, knowledge about you and your products is widely available from other customers. So they expect timely and knowledgeable insight and service, to continue to do business with you or to become new customers.
To respond to this new reality, organizations require tighter connections between those on the front lines (sales, marketing, support) and those designing, building and supplying products behind the proverbial firewall.
While lots of large companies have a social presence they are still struggling with the operationalization of social efforts across different departments, domestic or international.
Many thanks again to Jeff Nolan. We worked with the Get Satisfaction team at the end of last year on our community re-launch and more importantly is the one who put together the presentation.