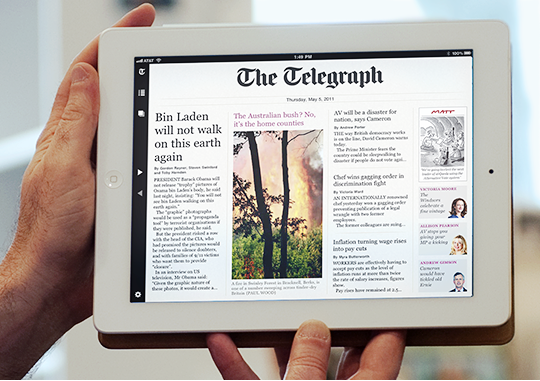 How can you be 100% certain that your mobile app is what your customers want? Launch it and watch how they actually use it. Join us for a webinar tomorrow to learn how The Telegraph in the U.K. followed their iPad app data to prove many of their strategic plans were correct, and refine the experience for continued growth and investment.
Mark Challinor, the Director of Mobile will address:
The shifting landscape of media and the tablet opportunity for brands and publishers.
The Telegraph's early tablet strategy, and how they adjusted it in the first few months.
New insights about their tablet readers, and the differences from traditional PC readers.
How they used an understanding of their readers to improve the experience in their iPad app over time.
Following the webinar we'll have an open Q&A on our blog if you're not able to attend the webinar join us here with any questions you have.